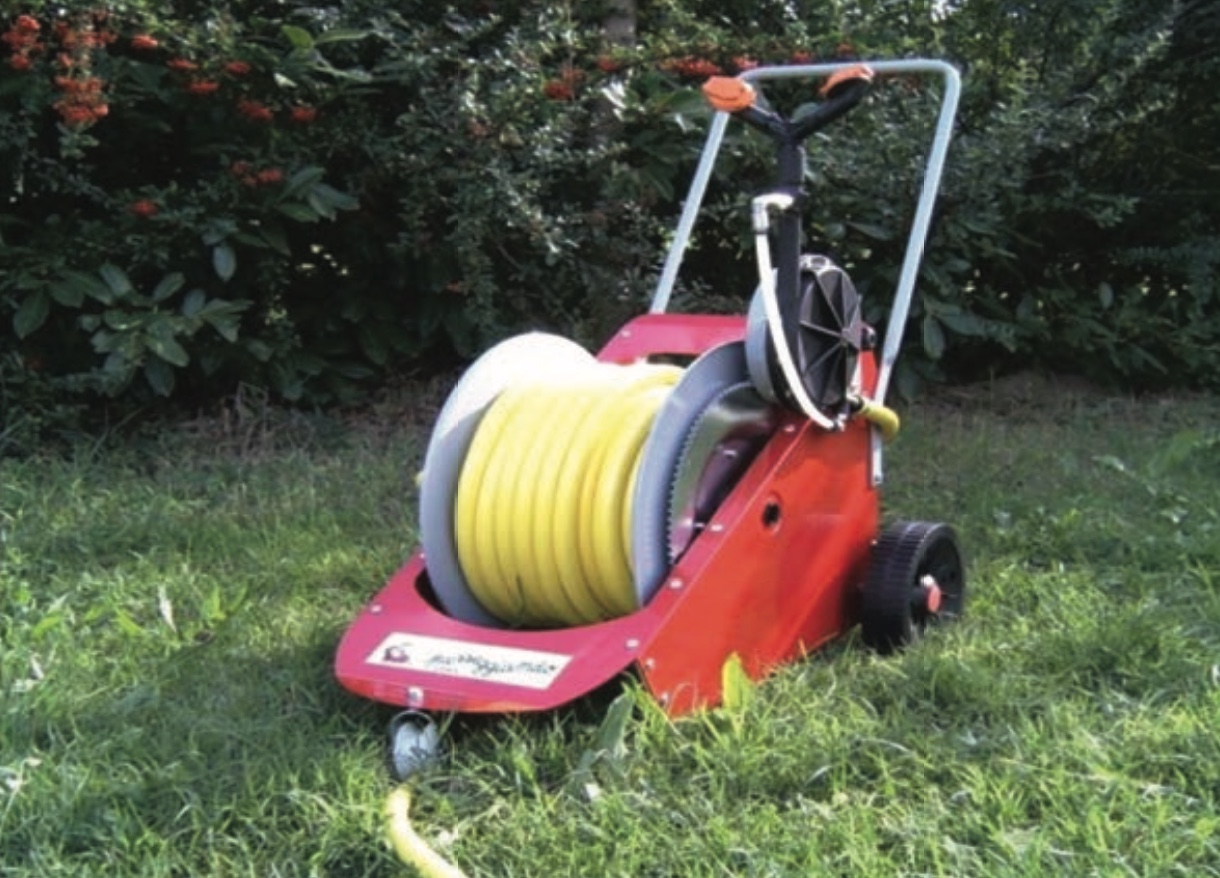 Perfect for schools and sporting bodies
The ORMA range of Hard Hose Travelling Irrigators irrigate by manipulating the water pressure to recover the sprinkler trolley. The machines  are elegant, safe and silent; they are extremely versatile and can be used in either private or professional settings.
How to use the travelling irrigator
Push the machine to the desired location. Position the sprinkler trolley facing the direction you wish to be watered.
Secure in position planting lugs firmly into the ground.
Place in neutral the drum. Loosen the black turbine control knob by turning counterclockwise.
Now the turbine bracket can be moved towards the sprinkler trolley to disengage the turbine gear. To do this don't push or draw on the plastic turbine housing.
Pull out slowly the hose perpendicular the machine. Leave always a few wraps on the drum.
Hose spread into the ground must be straight and the hose on the drum orderly wrapped.
Re-engage the turbine gear by loosening the knob again and sliding the turbine bracket back to the drive gear.
ATTENTION: If you do not put in neutral position the turbine drive before unwinding th hose, you may cause
damages to the gearbox.
Pull out the shut off valve .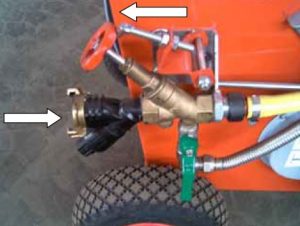 Attach the flexible water-supply pipe to the inlet joiner of the machine – Starting irrigation.
IMPORTANT: WATER PRESSURE ON THE MACHINE MUST BE IN 2,5 – max. 4 atm. / 60 psi INCLUDED. HIGHER PRESSURE DAMAGE IRREDEEMABLY PLASTIC
TURBINE COVER.
Adjust speed of cart retraction by turning the ball valve at the turbine . Turning the valve fully closed will increase retraction speed. Opening the valve will slow the retraction rate.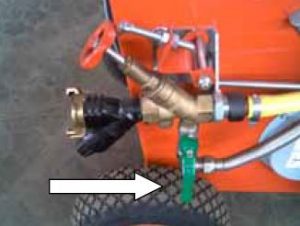 Once the speed is set, the Leader 25 will automatically roll the hose on the drum and will shut off at the end of the run utilizing the shut off valve
Maintenance Warnings
Maintain thin layer on drum gear and on gears near the turbine drive.
Drain turbine prior to freezing weather.
For more information or to purchase this item please click here