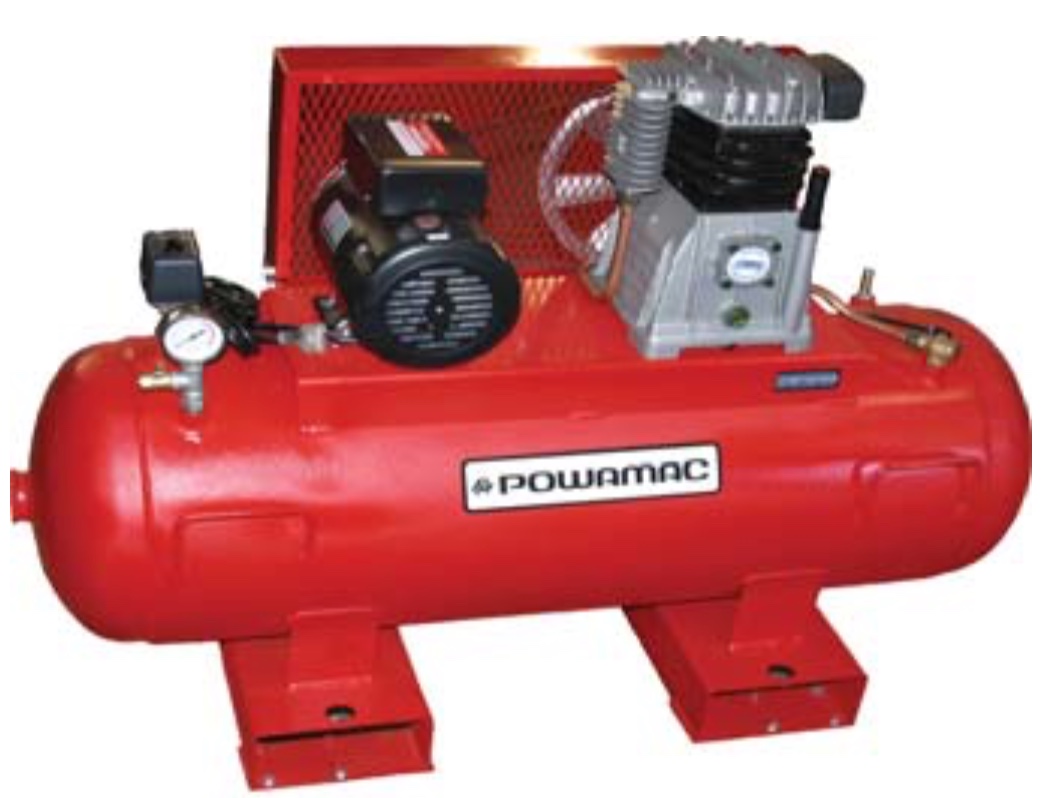 The Finsbury Powamac range of workshop stationary air compressors are heavy duty industrial "workshop" compressors with a range of tank sizes.
• These are high efficiency air compressors with a variety of drive options including 3 phase electrical and a range of petrol engines. As standard fitted with uniquely Italian designed and manufactured high efficiency "ABAC" two stage compressors. Clisby cast iron compressor pumps are also available for all air compressor combinations.
• Designed for hard and continuous work to meet the exacting standards demanded of professionals in every section of industry, agriculture and automotive refinishing.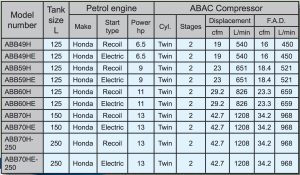 • The compressor pump is made of an aluminium alloy construction for fast cooling. With cast iron cylinder liners for maximum strength and long life.
• For the electric models – a factory preset "condor" pressure switch for automatic start-stop operation and a heavy duty electric motor with built in thermal overload protection.
• Rugged fully enclosed belt guard.
• Engine driven models fitted with non return valve incorporating a manual unloader for easy start.
• All engine driven air compressors are fitted with idle down controls for longer engine life.
• All compressors have certified air receivers and are manufactured to the Australian Pressure vessel Code.
• Larger tanks are available upon request.