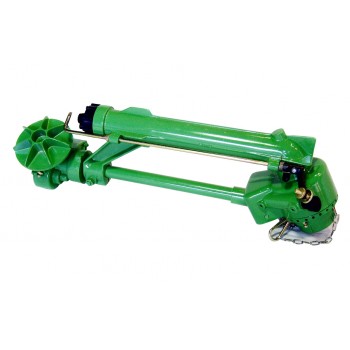 Sime's Skipper Water Canon is for medium flow rate and pressure. The Skipper is a Gear Drive Water Canon allowing uniform rotational speed both in a full or part circle operation. It is equipped with various interchangeable nozzles and an adjustable jet-breaker, which provides a light and uniform rainfall over the irrigated area. The even distribution and lightness of watering make it particularly suited for the irrigation of delicate plants, such as seedlings, flowers and vegetables.
Applications:
Agriculture – The Skipper provides a light and uniform rainfall all over the watered area. It is a low maintenance solution for watering large areas. It can be used on an extensive range of crops and with its light rainfall is ideal for use on fragile plants.
Dust Suppression – high quality, lower cost option relative to other sprinklers used for dust suppression. Skippers provide an even coverage over a large area.
Fire Prevention And Control – suitable for fire prevention and control in open cut coal mines.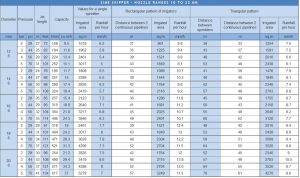 Skipper Water Cannon Specs
Base Size
40 BSPF
Primary Nozzle Size
12 – 20mm
Secondary Nozzle Size
6mm
Nozzle radius
22 – 41
Flow LPM
159 – 617
For more information, please click here